FLOOR PLANS
Our high-quality, ultra-affordable condos are designed to the highest standard to provide homeowners with everything they could need. Experience eye-catching contemporary architecture at the center of a vibrant, natural community with richly-detailed exteriors. Each home presents tremendous value and is meticulously landscaped to blend into the community and surrounding parkland.
BUILDING SPECIFICATIONS
INTERIOR SPECIFICATIONS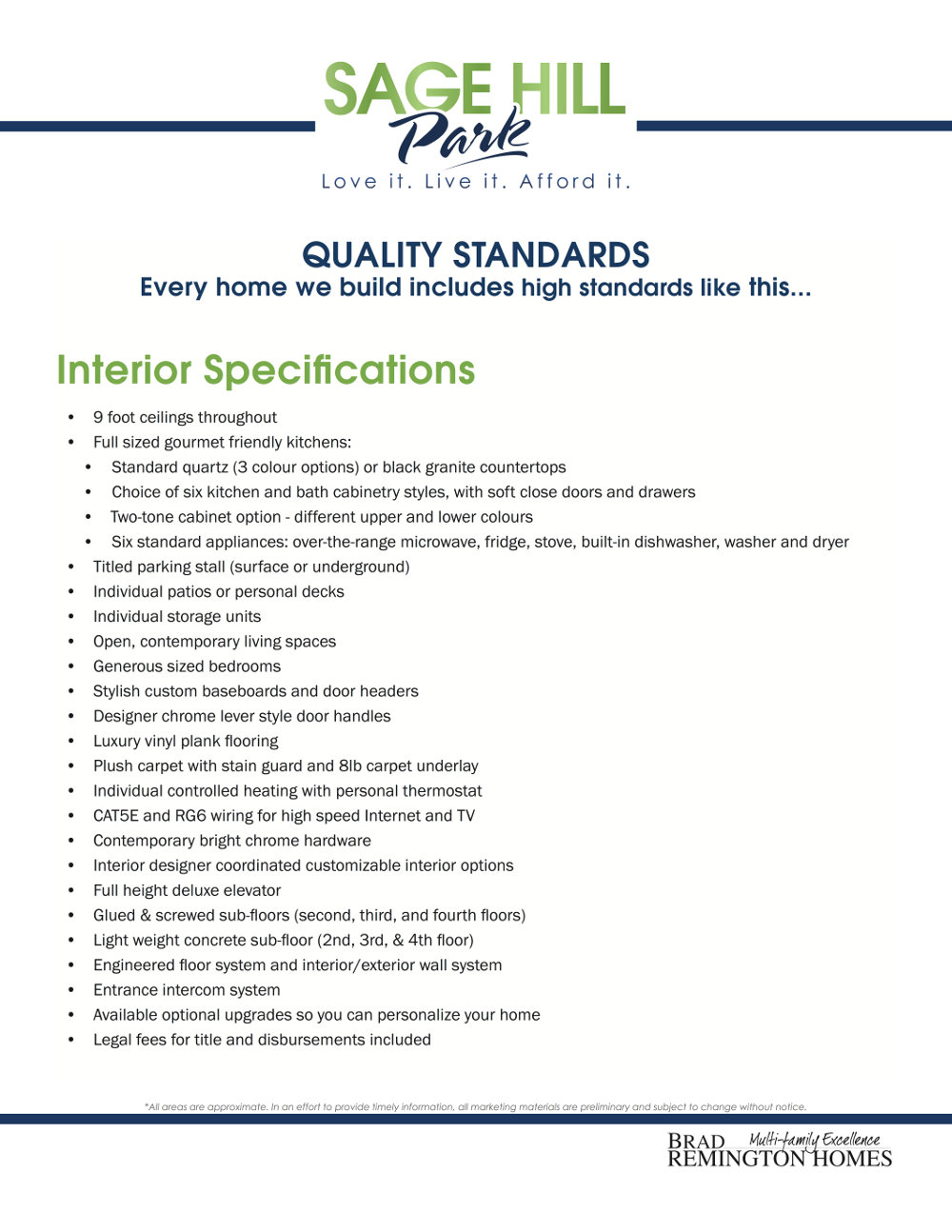 EXTERIOR SPECIFICATIONS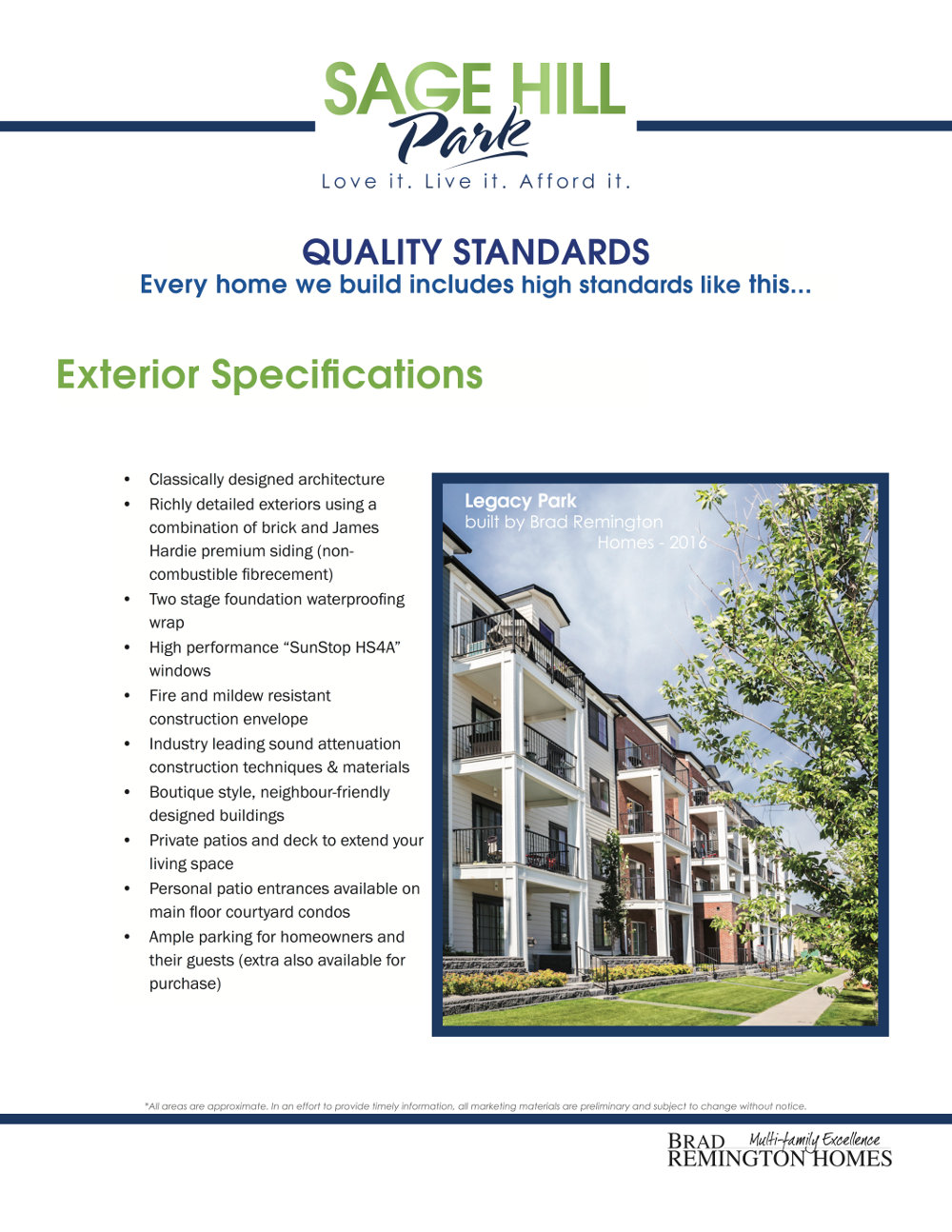 * All sizes are approximate. Prices are pre-GST and subject to availability. In an effort to provide timely information, all marketing measurements are preliminary and subject to change without notice.