Brad Remington knows how to build a building, not only to look great - the exterior needs to stand up to all the elements that Calgary can throw at it.

If you want to have a building last, look great and provide years of enjoyment and low maintenance, then you better have a plan. Brad Remington has that plan and experience. Every exterior specification that is second to none, it will protect your investment, help keep maintance cost low and offer incredible curb appeal for years to come. Before you purchase a condominium, make sure that the exterior is built to last like each Brad Remington Home.
Siding With the Best! (Protecting against everything Mother nature can offer)
Water, Mildew, Fire, Hail and Wood Pecker Resistant. Yes, you read that correctly. Brad Remington uses
James Hardie Siding
non-combustible fibre cement exclusively on all of his homes. A truly amazing premium product material that offers years of maintenance free enjoyment. Be sure to ask about this incredible material on your next visit to the Show Suites. We would love to tell you more.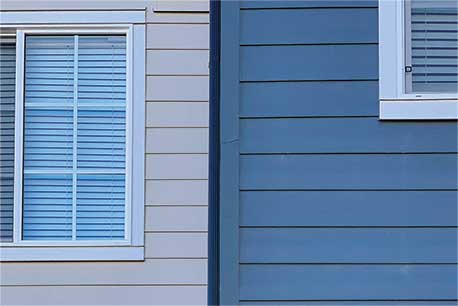 High and Dry
Brad Remington uses a two stage foundation wrap
waterproofing
process. This ensures that water will not seep in through the foundation. Now that is a great idea!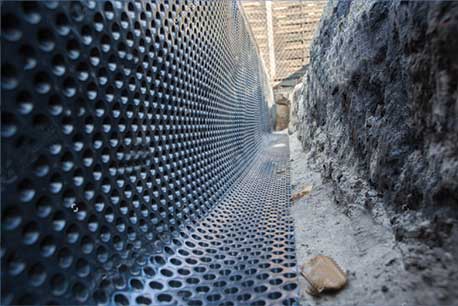 Brick by Brick
Did you notice the brick detailing? Yes, that is
real brick
, installed using time tested methods and craftsman. Brick is timeless and provides that "extra touch" to the exterior detailing. Nothing says curb appeal like real brick.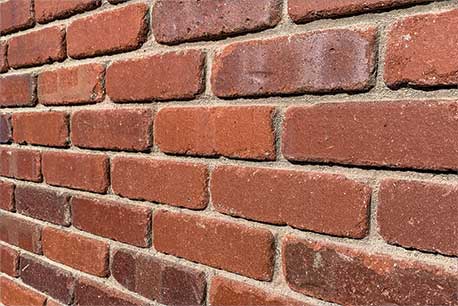 Underneath it All
Under the exterior siding is sheathing. This provides the building with stability and provides an exterior wall that the siding can be installed on or next to. Brad Remington ensures that this layer will also last a lifetime. First it is coated with a mildew and fire resistant coating and then covered with an special "
house wrap
" that prevents moisture from entering and allows air to pass through.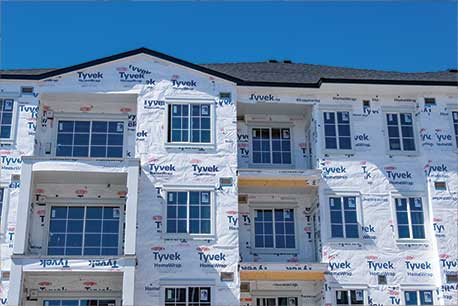 Window with a View
I bet you noticed the windows. They are big! On average they are 33% larger than the average window in a new home. Not only do they provide extra natural light and enhance the exterior curb appeal but they also help reduce energy cost, heat loss and help keep you cooler in the summer. Each window is of a high performance design that includes superior insulation and a special coating called
Sun Stop
to reduce harmful UV rays.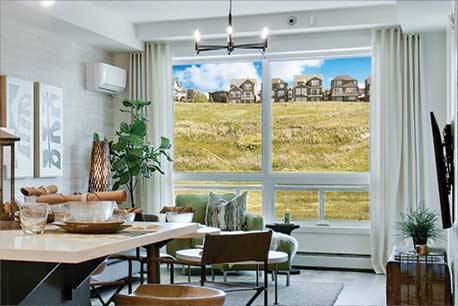 Oversized Patios & Balconies
There is something special about having extra outside space to use and enjoy. Each patio or balcony has been built to
maximize
you outdoor enjoyment. A place to rejuvenate, catch some rays, bbq or entertaining with friends. Not only are they
spacious
, they are built to withstand the elements. Using premium materials like vinyl deck flooring, (upper floors) or concrete (main floor) along with glass & aluminium deck railing (floors 2-4) you will enjoy the great outdoors for years to come.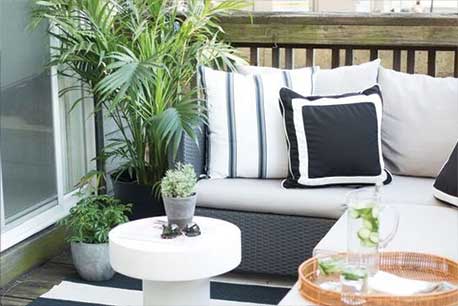 Modern and Timeless
It's all in the details. Exterior architecture designed to provide that special sense of arrival. Using multiple textures and colours the exterior creates the ultimate in
curb appeal
. Each Brad Remington exterior elevation is sure to excite the senses.